Homebuyers
We're Focused on You
If you are looking to buy, we will discuss with you your requirements and hopes for your new home. Together, we will analyze your needs in order to figure out which neighborhoods and properties will suit you best. Then research and show you the most viable options for your future home.
Buying
Buy With Us
We're experience helping you buy: coops, condos, houses and investment properties in Manhattan, Bronx and Brooklyn. Our assistance goes beyond showing you properties, we're great negotiators and we work closely with your attorney and lender to ensure you close on your home.
Our Standard Procedures to Work with Homebuyers
New York City is one of the most complex housing markets in the United States. From its broad category of properties to its neighborhood locations to mortgage financing, there are numerous steps, stages, and inter-connected processes you'll need to enlist to realize your dream of homeownership in the New York area.
While some home buyers feel confident in their ability to navigate the home buying process alone, it doesn't mean you should go due to the complexity of the real estate market and your rights as a homebuyer in New York.
Despite the numerous real estate apps and websites at your fingertips, buying a home involves more than scrolling through property listings where you desire to live. And that's where the value of a competent, capable, experienced real estate agent or broker will work to your advantage. So how do Perfect Quarters real estate agents work with Homebuyers searching for a home in New York?
Let's explore what that involves:
Phone introduction covers learning the homebuyer's housing profile and verbally verifying that the homebuyer is financed or a cash buyer.
Schedule an in-person meeting.
The agent shows the homebuyer ID pocket card.
The homebuyer shows their agent state or federal issued ID.
The homebuyer shows the agent proof of being a financed (pre-approval letter) or cash buyer (bank statement), and the agent makes copies for their records. The homebuyer can redact part of the account number leaving the last four digits on bank statements. The homebuyer reviews their housing profile (type of property, location, and condition), signs the agency disclosure agreement, and the agent reviews the protocols of how homebuyers can see potential homes with their agent. 
The agent explains our services in working with you as a homebuyer.
Last updated April 20, 2022
Buyer Action Plan
Buying a home will probably rank as one of the biggest personal investments one can make. Being organized and in control will contribute significantly to getting the best home deal possible with the least amount of stress. It's important to anticipate the steps required to successfully achieve your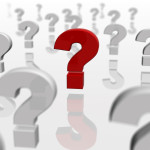 housing goal and to build a plan of action that gets you there. 
Before you can build a plan of action, take the time to lay the groundwork for your decision-making process.
First, ask yourself how much can you afford topay for a home. If you're not sure on the price range, find a lender and get preapproved. Preapproval will let you know how much you can afford so that you can look for homes in your price range. Getting pre-approved helps you to alleviate some of the anxieties that come with home buying. You know exactly what you qualify for and at what rate, you know how large your monthly mortgage payments will be, and you know how much you will have for a down payment. Once you are pre-approved, you avoid the frustration of finding homes that you think are perfect, but are not in your price range. 
Second, ask yourself where you want to live and what is the best location for you and/or your family. Things to consider:
convenience for all family members
proximity to work, school
crime rate of neighborhood
local transportation
types of homes in neighborhood, for example condos, town homes, co-ops, newly constructed homes etc.
Get Pre-Approved
It used to be that buyers could go house shopping and when they have found their dream home, then they go to get pre-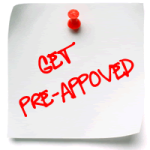 approved. However, in today's market, that has proven to be one of the least effective methods in landing the dream home.
Most lenders can pre-qualify you for a mortgage over the phone. Based on general questions about your income, debt, assets, and credit history, lenders can estimate how much mortgage you qualify for. However, being pre-qualified and pre-approved are different things. Pre-approval means that you have applied for a mortgage; you have filled out the mortgage application, received your credit report, and verified your employment, assets, etc. When you are pre-approved, you know exactly what the maximum loan amount will be. Remember you do not have to spend every penny you are approve for, you can spend less, it s just a guideline.
A pre-qualified letter is not verified and in essence, does not count for much if you are competing with other buyers who are pre-approved. When you are pre-approved, you and the seller know exactly how much house you can afford. It gives you credibility as an interested buyer and lets the seller know immediately that you will qualify for a loan to buy their property.
In addition to being pre-approved, it's important to be pre-approved with a legitimate lender. Legitimate lenders include: banks, mortgage bankers, credit unions, savings and loan associations, mortgage brokers, and online lenders. Some lenders to avoid: those who lose a form or misplace a file, those who gather information from you in an unorganized manner, those who are not informed about interest rates, points or costs, and those who cannot provide you with the right information.
Why Use A Buyer's Agent
It's important that you choose an experienced agent who is there for you. Your agent should be actively finding you potential homes, keeping you informed of the entire process, negotiating furiously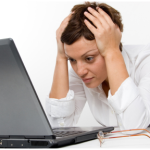 on your behalf, and answering all of your questions with competence and speed. First, find an agent who represents you and not the seller. This is beneficial during the negotiation process. If you are working with a buyer's agent, he or she is required not to tell the seller of your top price. In addition, he or she is also focused on getting you the lowest asking price. Also, when you use a buyer's agent, you will see more properties. Not only are they plugged into their Multiple Listing Service, but also they are actively finding homes that are listed as for sale by owner (FSBO), or homes that sellers are thinking about listing.
Buyer Brokers are in demand!
• 46% of buyers who used the services of a real estate professional authorized their real estate agent to represent them through a Buyer's Broker agreement.
• 69% of those who signed a buyer representative agreement said they were satisfied with the services and would definitely use the same agent again. (Based on the 2001 NAR Profile of Homebuyer's and Buyer Brokers.)
How Is A Buyers Broker Compensated?
You may be wondering how a Buyer's Broker is compensated. In almost all cases the Buyer's Broker is paid by the seller through the listing company who has the listing. If a property is not listed through a Multiple or Community Listing Service, such as a home that is a "for sale by owner", it is the obligation of the Buyer's Broker to seek commission from the seller prior to the start of any negotiations. If the commission cannot be negotiated on a "for sale by owner" property, the buyer would be responsible for the commission to the Buyer's Broker and would, of course, possibly offer less for the property. It is our policy to adhere to the recommendations of the National Association of Realtors by having buyers enter into a written agreement which clearly explains the responsibilities of both parties.
Importance of a Home Inspection
  As a buyer, you are entitled to know exactly what you are getting. Don't take for granted what you see and what the seller or the listing 
agent tells you. A professional home inspection is something you really should do, whether you are buying an existing home or a    new one. An inspection is an opportunity to have an expert look closely at the property you are considering purchasing and getting       both an oral and written opinion as to its condition.
  Beforehand, make sure the report will be done by a professional organization, such as a local trade organization or a national trade     organization such as ASHI (American Society of Home Inspection). Not only should you never skip an inspection, but also you should go along with the inspector during inspection. This gives you a chance to ask questions about the property and get answers that are not biased. In addition, the oral comments are typically more revealing and detailed than what you will find on the written report. Once the inspection is complete, review the inspection report carefully.
Remember home inspection are not just for homes but individual apartments too. Buyer should ask for a home inspection when you present your offer. It must be written in as a contingency; if you do not approve of what the inspection report finds, then you don't buy. Most real estate contracts automatically provide an inspection contingency but make sure to ask never assume.